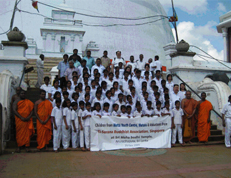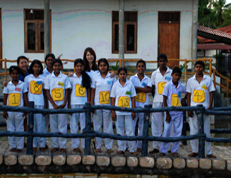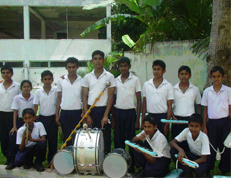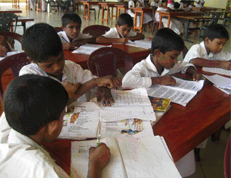 METTA YOUTH CENTRE, MATARA


In early 2005, Metta Youth Centre (MYC) was conceived by Venerable W. Ratanasiri Thero in response to the aftermath of the Asian Tsunami crisis as there was an urgent need to provide residential and rehabilitation support to its victims who are from the Matara District, South Sri Lanka. The project aimed to help up to 100 children, aged 6 to 18, who were adversely affected by the tsunami.

Development and construction of this Centre was undertaken by Ti-Sarana Buddhist Association, Singapore. Funding support came from the Lee Foundation, Singapore and the Singapore Red Cross-managed Asian Tidal Waves Fund which many Singaporeans had donated generously to.

In December 2006, MYC was officially opened and commissioned by Government officials of Matara. It is registered with the Sri Lankan Government's Department of Probation and Childcare Services, Southern Province. Government officials visit the Centre regularly to monitor the well-being and progress of the children. MYC, Matara is jointly managed by the Metta Social Services Foundation, a registered non-government organization in Sri Lanka and Ti-Sarana Buddhist Association, Singapore. The Singapore Red Cross funded the running costs of the MYC from its inception till end June 2008. Subsequently, MYC's operations in Matara have been funded by donations from members, devotees and well-wishers of Ti-Sarana Buddhist Association.

Since inception in December 2006, 155 children have resided at MYC, Matara for various periods of time. At least half of the intake stayed for 3 years or more. They benefitted from the stable and conducive living environment and the enrichment classes organized by the Centre. The Centre has evolved from providing residential facilities for tsunami-affected youth to a home for orphans, underprivileged kids and children from broken homes. As at the end of December 2011, there were 53 children aged between 6 to 17 years residing at MYC, Matara.
Copyright © 2009. All Rights Reserved. Site by mettalk.org